Kawasaki City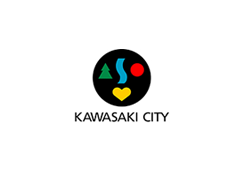 Overview
(1) Outline of Kawasaki City - The City has a population of 1,461,043 (as of Oct. 1, 2014), which is ranked 8th in Japan. - The City is located in the central part of the capital region, and it is just 18 minutes from Tokyo station by train. - The City is adjacent to Haneda Airport, and is able to serve as a node connecting Asian regions.
(2) Advanced City in terms of "industry, research and development"
(3) "The City of Music", "The City of Films"
Kawasaki City's diverse acting bodies and collaborative programs
(1) Collaborations in Kawasaki City - Implementing collaborative programs as a means to realize quality public services. - Creating mechanisms to solve regional issues in cooperation with diverse acting bodies.
(2) Collaborative programs with enterprises based on comprehensive collaboration arrangements
(3) Collaborative programs with social enterprises, NPOs, etc. for solving regional issues